Agrotera nemoralis Scopoli, [1763]; PED 11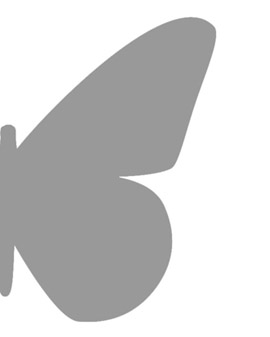 Taxonomy

The holotype of Phalaena nemoralis Scopoli, 1763: 242 is from Europe. Comb. n. as the TS of Agrotera Schrank 1802: 163.

Description

Wing length : 10mm. A. nemoralis Scopoli and A. posticalis Wileman, 1911 are similar and were considered syn. by Shibuya (1927). However the FW fasciation is slightly different. A. posticalis has a a small, dark, 'c-shaped' stigma. A. nemoralis has a differently shaped post median line and orange reniform spot. Li et al. (2009) figure the genitalia of both and those of the males are very different (396: Pl. LII, figs 205 & 206). A. nemoralis apparently has populations in two areas, Europe & the Far East but details of this distribution are uncertain until routine identification is improved and there may be more than one sp. involved. Possibly not from Borneo. Reported from the Nicobar Is. by Sivaperuman et al. 2012.

Distribution & Habitat

Europe (U.K., Finland), India (Andaman Is., Nicobar Is.) China (Henan), Japan.

Life History & Pest Status

In Europe the foodplant is primarly Carpinus betulus (Hornbeam) but Betula spp. (Birch) (Betulaceae) and Castanea sativa (Fagaceae) are also given by Emmet (1979: 211).

Similar spp.

Agrotera posticalis

A. basinotata group

Unrelated Look-alike

no content available.

References

Emmet, A.M. (1979) [ed] A field guide to the smaller British Lepidoptera 1-271, Brit. Ent. Nat. Hist. Soc., London.

Li, H. H., Ren, Y. D., Zhang, D. D., Du, X. C., Li, W. C., & Ping Y. (2009) Insect Fauna of Henan, Lepidoptera: Pyraloidea. Science Press, Beijing. 440 pp.

Scopoli, G.A. (1763). Entomologia carniolica exhibens insecta Carnioliae indigena et distributa in ordines, genera, species, varietates. Methodo Linnaeana. Vindobonae [Vienna]. J. Trattner, xxxvi + 420 pp. [In Latin] + [42 pl. publ. separately].

Genitalia

no content available.

DNA Barcode

no content available.

3D Imaging

no content available.

Spare

no content available.
KEY TO TABS
(1) Taxonomy, (2) Description, (3) Distribution & Habitat, (4) Life History & Pest Status, (5) Similar spp., (6) Unrelated Look-alikes, (7) References, (8) Genitalia, (9) DNA Barcode, (10) 3D Imaging, (11) Spare