Agrotera posticalis Wileman, [1911]; PED 11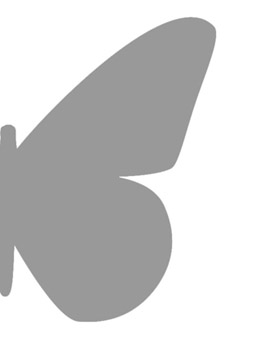 Taxonomy

The holotype of Agrotera posticalis Wileman, 1911: 374-5 is from Japan (Iyo, Ohoki). Shibuya (1927:27) sinks A. posticalis as a junior subjective synonym of A. nemoralis (Scopoli, 1763) but here it is treated as a distinct species following Li et al. (2010) whose images show that they are are genitalically distinct.

Description

Wing length : 10mm. Like all members of the A. basinotata group, the HW has extensive purple on the apical and central areas. The details of patterning is slightly different from A. nemoralis which has an orange reniform spot rather than a small, dark, 'c-shaped' stigma. The submedian line between the yellow and orange FW base and the purple area, curves across the wing but in A. posticolalis and basinotata it is a relatively straight serate submedian line passing across the wing base perpedicular to the FW costal margin. See Li et al. (2010: 359 pl. XV fig. 206, 396: Pl. LIII, fig. 206 [male genitalia] & : 433 Pl. LXXXIX fig 206 [female genitalia]). The pattern and male genitalia are distinctive from A. nemoralis but genitalia need to be examined to definitively distinguish it from A. basinotata.

Distribution & Habitat

Sabah, China (S., Henan, Hong Kong), Taiwan, Japan. Lowland primary forest & cultivated areas <650m.

Life History & Pest Status

no content available.

Similar spp.

Agrotera nemoralis

Agrotera sp. 5 & 9

A. basinotata group

Unrelated Look-alike

no content available.

References

Shibuya, J. (1927). The systematic study on the Formosan Pyralidae. Rep. Fac. Agric. Hokkaido Univ. 22 (1): 300 pp., pls. 1-9.

Li, H. H., Ren, Y. D., Zhang, D. D., Du, X. C., Li, W. C., & Ping Y. (2009) Insect Fauna of Henan, Lepidoptera: Pyraloidea.

Science Press, Beijing. 440 pp.

Wileman, A. E. (1911) XV New and unrecorded species of Lepidoptera Heterocera from Japan, Tr. Roy. Ent. Soc. 59 (2): 189-407, pls. 30, 31.

Genitalia

no content available.

DNA Barcode

no content available.

3D Imaging

no content available.

Spare

no content available.
KEY TO TABS
(1) Taxonomy, (2) Description, (3) Distribution & Habitat, (4) Life History & Pest Status, (5) Similar spp., (6) Unrelated Look-alikes, (7) References, (8) Genitalia, (9) DNA Barcode, (10) 3D Imaging, (11) Spare